Digital Dance Photography Magazine
I created this digital magazine to showcase my dance photography work. I send it to prospective clients when they inquire about my services.
I chose this image for my cover because it is my most popular photo on Instagram. I hoped that it would draw attention and encourage people to download the free magazine.
I chose similar images of dancers to create tension and symmetry to open the magazine.
I saw a theme of jumping within some of my work and created a photo spread for the issue.
In every issue, I show ways to improve your dancer's head shots. This one was using diagonal lines to create interest.
I encourage clients to choose a style from my Look Book to streamline the planning process. They can choose Quirky, Natural, Bright, or Edgy to help me decide which backdrops and props I should prepare.
I used a decorating magazine format to highlight my retail line of black and white photographic prints.
I used stock photography for the interiors and added my products digitally.
I chose to feature a dance shoot done in a white studio to keep with the bright, crisp tones I chose for the spring magazine.
I chose a full page photo of a happy, enthusiastic dancer across from the "how to work with me" section to subtly hint that I'm easy and fun to shoot with.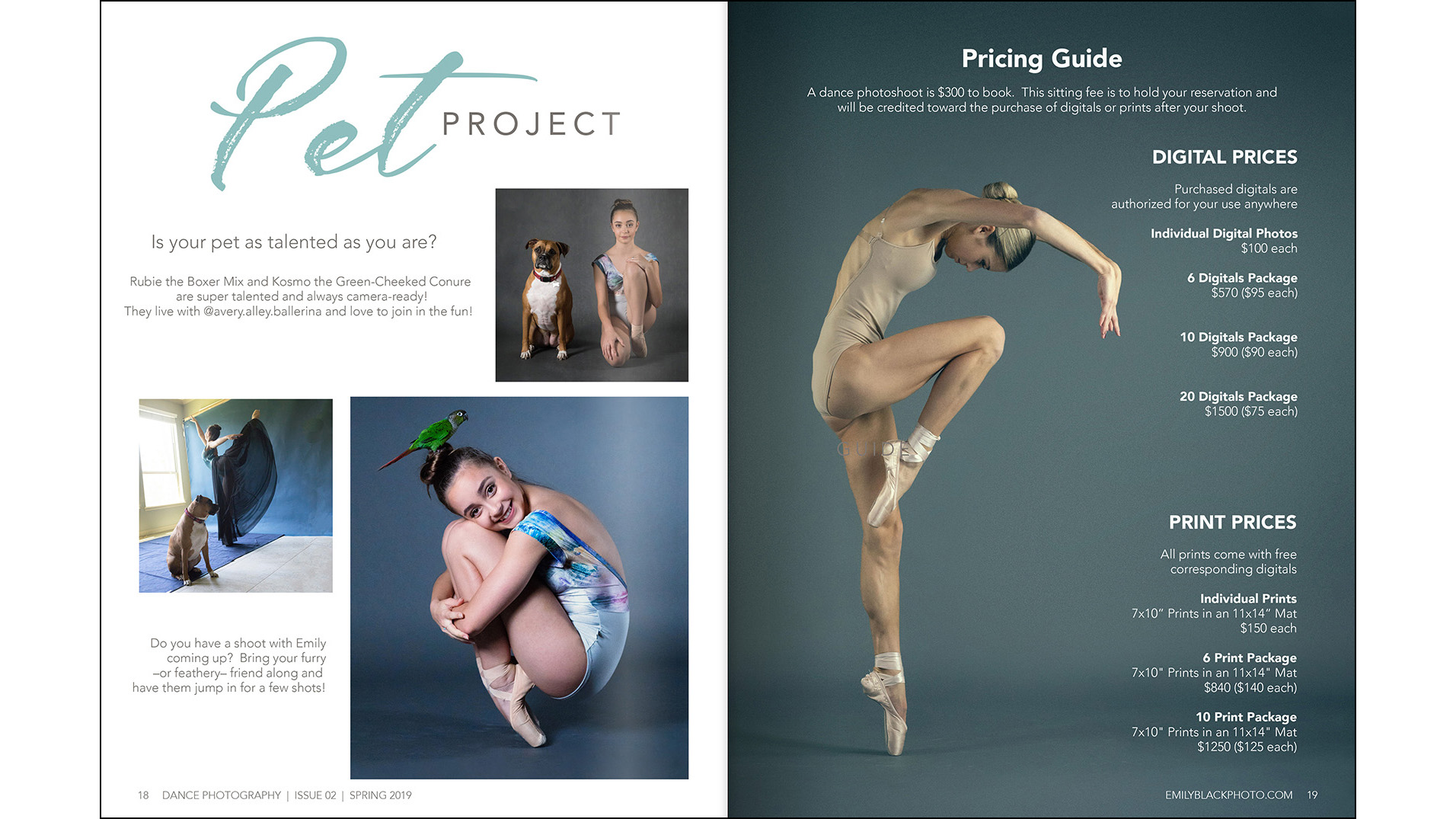 Pet Project and Pricing Guide
Fun, quirky pet photos balance out the more serious pricing information.
I wanted a dramatic photo for the back cover in case the print version was left sitting out on a table.
Video Ad
Here is the video ad encouraging people to download the free magazine.